IN THIS ISSUE: AI Hope vs. Hype; Windows 10 Mobile Good-bye; Intel Launches Little LiDAR; How Tech and Society Will Evolve; Google Failures Help Advancement;  Lessons Learned from Big Data Breaches
Artificial Intelligence: Hope Versus Hype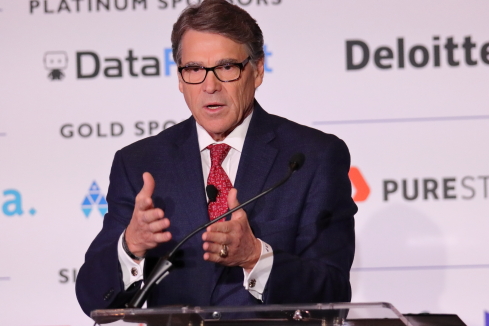 As the public and private sectors scramble to leverage artificial intelligence for adding value to their systems, Rick Perry, former Secretary of Energy under the Trump administration, explained at the AI Summit in New York last week how companies might separate fact from fiction. 
Good-bye Windows 10 Mobile; We barely Knew Ye
On the December 2019 Patch Tuesday, Microsoft will deliver the final fixes for Windows 10 Mobile, its operating system for smartphones and tablets that failed to gain significant traction in the industry. Microsoft founder Bill Gates blamed the company's failure on distractions from anti-trust lawsuits in the U.S. and Europe. 
In continuance of its sensors-will-run-the-world strategy, Intel has unveiled a Light Detection and Ranging (LiDAR) device that's small enough to fit in the palm of a hand and can be used in systems as diverse as VR gaming and self-driving vehicles. 
How Society and Technology will Evolve
The wizards of smart at the Harvard Business Review believe that as technology continiues to advance at its current break-neck speed, the strategies that once worked to help applications and society keep pace must be re-examined and re-tooled. 
Finding Good in 10 Years of Bad 
A wise (fictional) industrialist once said that the reason we fall down is to learn how to get back up.  There's certainly no shame in failure. And for Google, its obvious successes far outweigh its 194 failed projects (and counting). 
Lessons Learned from Data Breaches
On the subject of learing from past mistakes, here's some Dark Reading about the year's seven biggest data breaches.